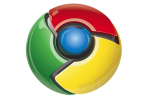 For many of us, extension support was the last thing that was holding us back from fully switching to Google's Chrome web browser.  As of today, you can browse the officially opened Google Chrome Extension Gallery which offers 300+ extensions and growing.
To enable extension support, you'll have to download and install Chrome beta first.
A couple extensions I'm most excited about: LastPass password manager (check out our guide to LastPass), Google Mail Checker, Brizzly (for Facebook and Twitter – check out our guide to this as well), and all the notifiers for Google Voice, Gmail, and Reader.
Excited about Chrome extensions?  Have any favorites so far?  Share with us in the comments.