Recently released from LogMeIn is a free, simple and secure screen sharing service known as LogMeIn Express.  Setting up the service is very simple and is outlined in this article.
Before getting started, make sure your systems meet the requirements shown below.
Requirements
Host requirements
Windows XP, Vista, 7, Server 2003, or 2008 (all including 64-bit)
Broadband internet connection
Viewer requirements
Adobe Flash Player 9 or 10
Web browser
Broadband internet connection
Setting up LogMeIn Express
Step 1
Download the hosting program (less than 1 MB) from the LogMeIn Express website.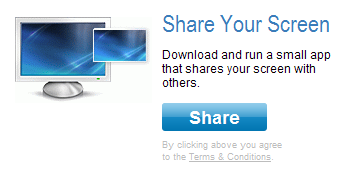 Step 2
Run the downloaded file.  No installation is required and the software will launch immediately.

Step 3
Copy or email your session code to allow others to connect to and view your screen.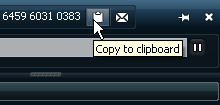 Step 4
If you copy the session code, you will need to direct your viewers to the LogMeIn Express website and have them enter the code there.  No software needs to be installed for the viewer, the session will be opened within their Flash-enabled web browser.
LogMeIn Express also offers a messaging service, allowing you to chat with one or all session viewers.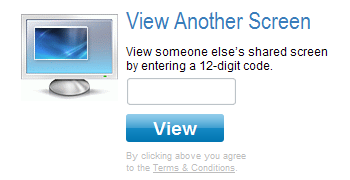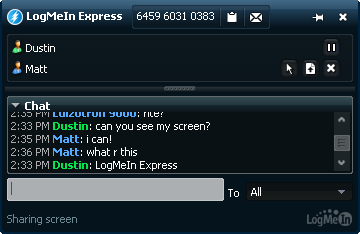 Step 5
When a viewer has connected to your session, it is possible to allow them to remotely control the session with the arrow button shown below.  Also shown are the buttons to upload files and remove them from the session.

LogMeIn Express is currently beta software, so there may be some bugs and other crashes with the program. Give LogMeIn Express and try and let us know what you think in the comments below!