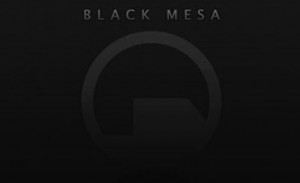 Gamers have been very patient regarding the release of Half Life 2: Episode 3, which is expected to be the final installment of the Half Life saga.  If you're a big Half Life fan eagerly waiting for that installment, I unfortunately don't have any special news to report.  However, if you're looking for something to fill the Half Life void until the release of Episode 3, you might be in luck.
There's been questions lately about the Black Mesa (previously Black Mesa: Source) modification project's plans for release.  While the Black Mesa website still mentions that they are committed to releasing in 2009, it is unknown what the schedules are for the developers.  Last November the Black Mesa team released a trailer for their mod showing some gameplay and cinematic scenes from the game.  The aim of the mod is to completely convert the original Half Life game using a newer build of the source engine.
The team is committed to paying as much attention to detail as possible to revive the original game, and by the looks of the trailer alone, they have done some seriously good work.  It should be known that Valve has already remade Half Life in the form of Half Life: Source back in 2004, but the ill-famed game fell flat and was considered a very poor remake by the Half Life community and the Black Mesa team.
Like most other mods, the Black Mesa mod will be completely free of charge for anyone who already owns a source engine game (for a list of games that fulfill this requirement, click here).
If you don't already own a Source game, consider picking one up such as Half life 2 so you can continue the story after playing through Black Mesa.  Half Life 2 can be purchased on it's own, or as part of several different packages on Steam.
Edit: The Black Mesa team has announced they were unsuccessful in meeting the 2009 deadline.  You can read the explanation in the Black Mesa forums here.  To see updates and to stay informed on the release of Black Mesa, follow their twitter page @BlackMesaDevs.