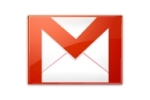 If you're an avid Gmail user, you may wish to set it as the default email handler in Firefox.  By setting it as the default, Firefox will automatically open the Gmail composition window when you click any mailto: links or click the Send Link button in the right-click menu.
Procedure
In Firefox, click Tools –> Options.
Click the Applications tab and type mailto in the search box.
Click OK, Gmail will now be set to handle email composition.
If you'd like to test it out, feel free to click here to send me an email.