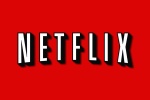 Microsoft recently announced that Windows Media Center – the company's all-in-one home theater media center – will now support the Netflix Instant Streaming library of over 12,000 movies and TV shows.  Windows Media Center software is included in both Vista Home and Ultimate editions by default and is also included in Windows XP Media Center edition.
To begin streaming movies and TV shows in Windows Media Center, select the new Netflix tile which is available under the "TV + Movies" section and login to your Netflix account.  You will now be able to search Netflix's entire library and also manage your DVD and Instant Watch queues from within Windows Media Center.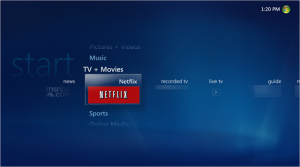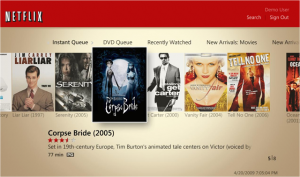 Netflix Instant Watch is already available on your PC and Xbox 360, which has been had great reception and has single-handedly repurposed the Xbox 360 from a game console into a complete media center.  Where the Media Center version of Netflix really shines is its ability to manage your queues from right within the application, which is something the Xbox 360 version has yet to offer.
Microsoft has provided a few fancy videos if you'd like to see the new service in action (Silverlight required, of course):