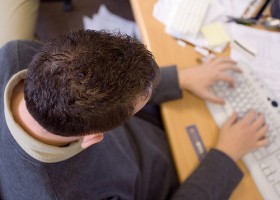 So here I sit, finishing my last semester of college and dreaming about the future and all it will bring.  Money, income, cash, cabbage, cheese, wonton… ok, I'm not entirely sure if that last one is an actual slang for money, but if it's not it should be (and I will be collecting a small royalty).
Until that happens, I sit here and scheme. How can I make some wonton without actually having to get a job? Ah yes, the magic of the internets.
Turns out there are quite a few different ways to make a little extra cash on the side with the help of the internet. Over the next few weeks, I'm going to be reviewing a few sites and services offered free of charge to make money right from your home without that sinking feeling that you've just invested in a pyramid scheme.
Working as a Cha Cha Guide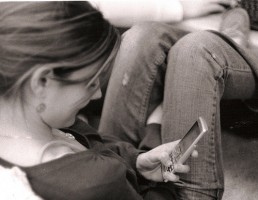 Ever needed a quick answer for something but didn't know where to turn? Well, typically I would turn to Google and figure out the answer. But what if you're outside data coverage and a $1 bet is riding on the outcome? Simple: text the question to 242242 and get an answer in return.
So how do you make money off this? (Besides winning that oh-so-shiny dollar?)
The answer is by becoming a Cha Cha Guide. Instead of being the guy asking how many square feet in an acre (45,360) be the guy answering such questions.
Orientation
The orientation process is the most intense out of the methods I'm going to cover. There are a few different videos filled with information needed to pass the final test. Yes, test. These required videos will take about 45 minutes to 1 hour to get through. They are also interactive and need some user input to move on, so listen up!
When you get through the videos, you can move onto the final test. You only get one shot at the test, so make sure and take in all the introductory videos have to offer you. I kind of listened to it all in the background, but I got through all the same. The test is a series of sample questions you need to answer exactly as if you were answering real, user submitted questions. Your answers and methods are then reviewed and you notified after a few days if you are in or out. A lengthy process, but simple enough.
Work Required
The work required in being a Cha Cha guide is easy but tedious, and there is a lot of it. An endless supply really. As a Cha Cha guide, your responsibilities boil down to basically three actions: answer a question outright; answer a question using the answer to a previous, similar question; or pass the question along to "Answer Specialists," people that delve deeper into complicated questions. One of your main responsibilities as a guide is to do one of those three functions, and do it fast.
The Pay
Cha Cha pays per each answered question. There are quite a few variables as to how much you get paid, but it all starts at $100 per 20,000 processed questions. That might sound like a lot of work, and, don't get me wrong, it is. Especially when even at your fastest you might be able to answer 120 questions an hour, the leader boards show people answering as many as 300+ an hour, which just seems non-human to me.
But, this is where the variables kick in. First, if Cha Cha as a whole answers a set amount of questions during the month you can earn as much as $140 per 20,000 answered questions. There are also various contests where you can earn an extra $1 or $2 dollars per 200 questions answered. Those same contests will reward an additional $25 to the person who answers the most questions. So, if you're diligent, you could actually accrue $100+ dollars in bonuses by the time you hit the 20,000 questions answered. And, on top of all of this, the top answering Guides of the month earn double what they would have.
So, by looking at some recent numbers on the website, the top earner has answered some 68,000 questions. That is about $350 there, add to that maybe $100 in extras and double it because that person is far and away the highest earner during the month of January and you get $900. That's a pretty good chunk of wonton.
Conclusion
The thing that makes Cha Cha unique in this series is that the money is guaranteed. There is no competing, no special skills required, just hours of work. And, hours of work it is. I joined to leisurely pick up a few dollars here and there a week. But, the way the payment method works is that if you work diligently and often you get paid almost handsomely, but if you don't the payment is quite low for the amount of work done.
At a rate of 100 questions/hour it will take you 200 hours to make $100 – $140. But, if you put in the time and make it to the top spots that make double, and take advantage of the contests you can reap some hefty rewards from right on your couch. The work is easy and pretty enjoyable if you're the type that loves useless knowledge. So, if that sounds like your gig, I would recommend giving Cha Cha a try.
Images courtesy:
James Thorpe
,
woohoo_megoo